The John Ross building is a modern high-rise condo tower located in Portland's South Waterfront district. It is a LEED-certified Green efficient building with unobstructed views of Portland.
The condo committee approached Lapchi to work on a custom concept for the two 5' x 25' entry and elevator lobby carpets. The space has a very prominent art collection, and in order to create a shared language between art and rugs, we pulled the color tones of the artwork into the rug design.
Design Featured: Ossidare with a modified orientation and additional colors added to compliment the prominent art collection.
Ossidare (Italian for "oxidize") is woven with raw and smooth silk and linen mixed with wool. The outer-most motif is a low pile smooth silk texture, with raw silks for the inner textures. The pattern was inspired by a photograph of rust formations on a concrete wall.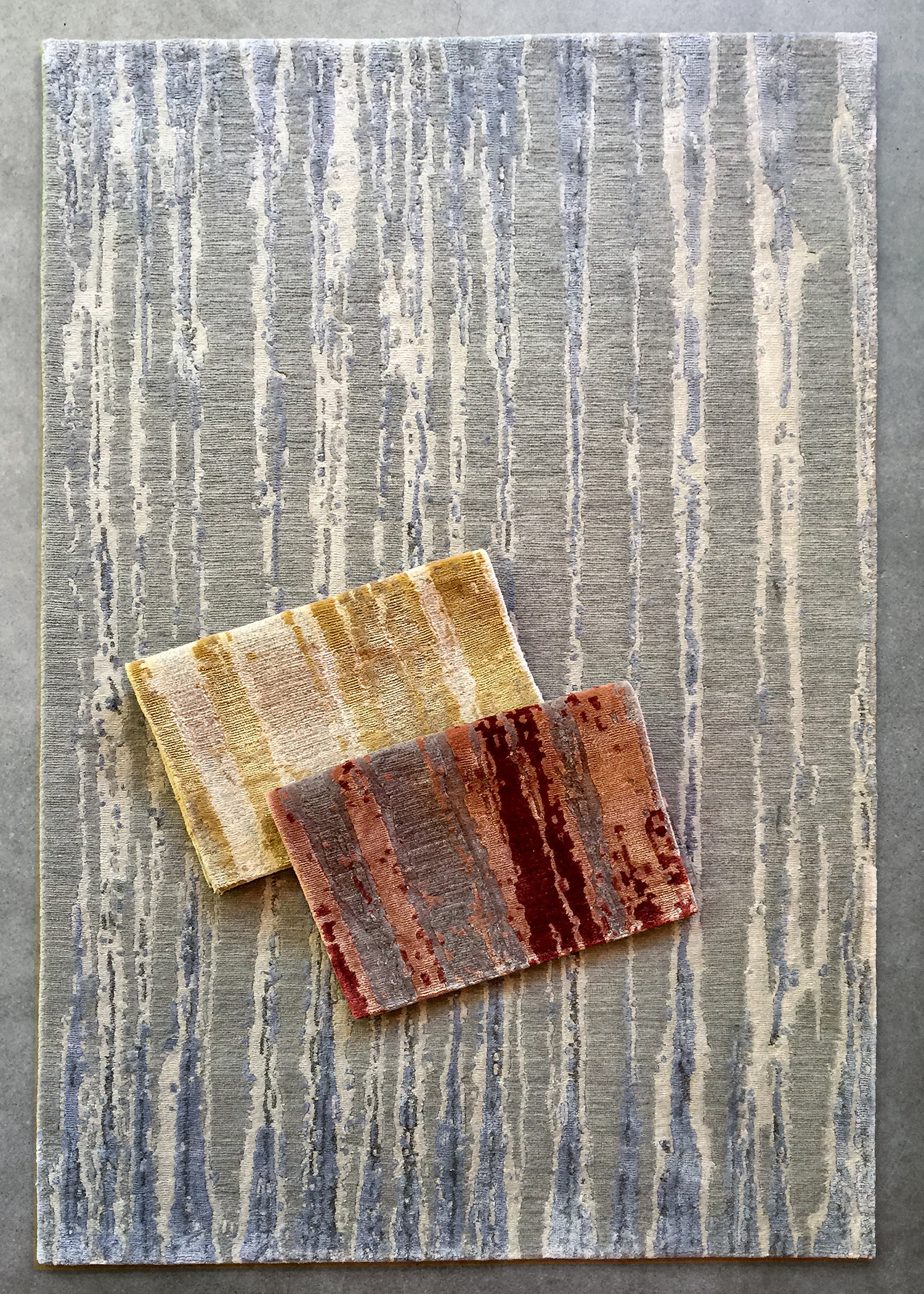 Lapchi Project Manager/Designer: Sasha Goldstein, Lapchi Rug Design Studio Portland.